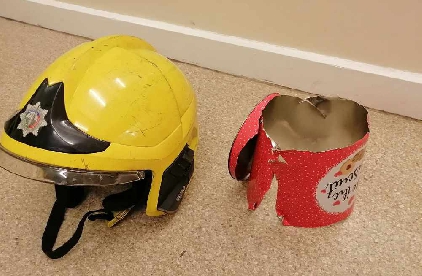 Credit: Peterchurch Fire Station /HWFS
Firefighters removed a biscuit tin from the head of a two-year-old in Herefordshire.
Crews were called to a property in Peterchurch last night.
A two-year-old had managed to get a metal biscuit tin wedged on their head.
They used tin snips and pliers to remove the object. The child was checked over by West Midlands Ambulance Service as a precaution.