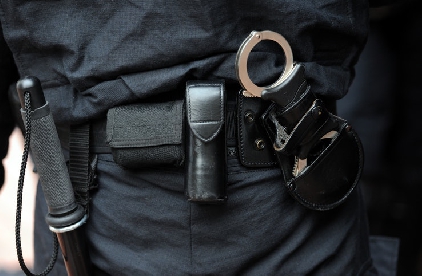 Police have arrested 19 people on suspicion of conspiracy to supply drugs during the National Crime Agency (NCA) co-ordinated week of activity targeting county lines gangs.
A week of intensification took place between 13 and 20 May and included the execution of six warrants at addresses, various vehicle stops and more than 200 visits to educational and community venues.
Drugs with an estimated street value of more than £5,000 were seized, and during the week the teams also had the ability to respond to information that came in regarding a cannabis farm with the potential to yield £3million per year in Herefordshire.
Across Herefordshire and Worcestershire drugs, weapons and phones as well as more than £5,000 in cash was recovered during the week of intensified activity.
20 addresses where potential vulnerable people live were visited and five people were safeguarded.
Chief Superintendent Tom Harding said: "Last weeks targeted activity on county lines gangs demonstrates how our officers across the two counties are working tirelessly to disrupt and dismantle drugs supply and protect the young and vulnerable people who are exploited by them in our communities.
"19 arrests have been made, various warrants and cars stopped to disrupt county lines activity. Importantly, we have safeguarded five vulnerable people and visited vulnerable addresses.
"Education is key, and our officers have conducted over 200 visits to school, social care providers, health professionals and other important community groups. By providing information on what to look for we can help the community to spot the signs of cuckooing - where gangs target the most vulnerable individuals and use their homes to sell drugs from. As well giving advice on how to spot the signs of vulnerable young people and adults being used in dealing drugs.
He continued: "County lines is a priority for West Mercia police, we want to ensure the region becomes a no go area for travelling criminality. We will continue to pursue and prosecute those who bring drugs into our counties, commit violence and exploit vulnerable members of our communities."