Sunshine Radio LIVE at Lakefest 2022 with Appliance Solutions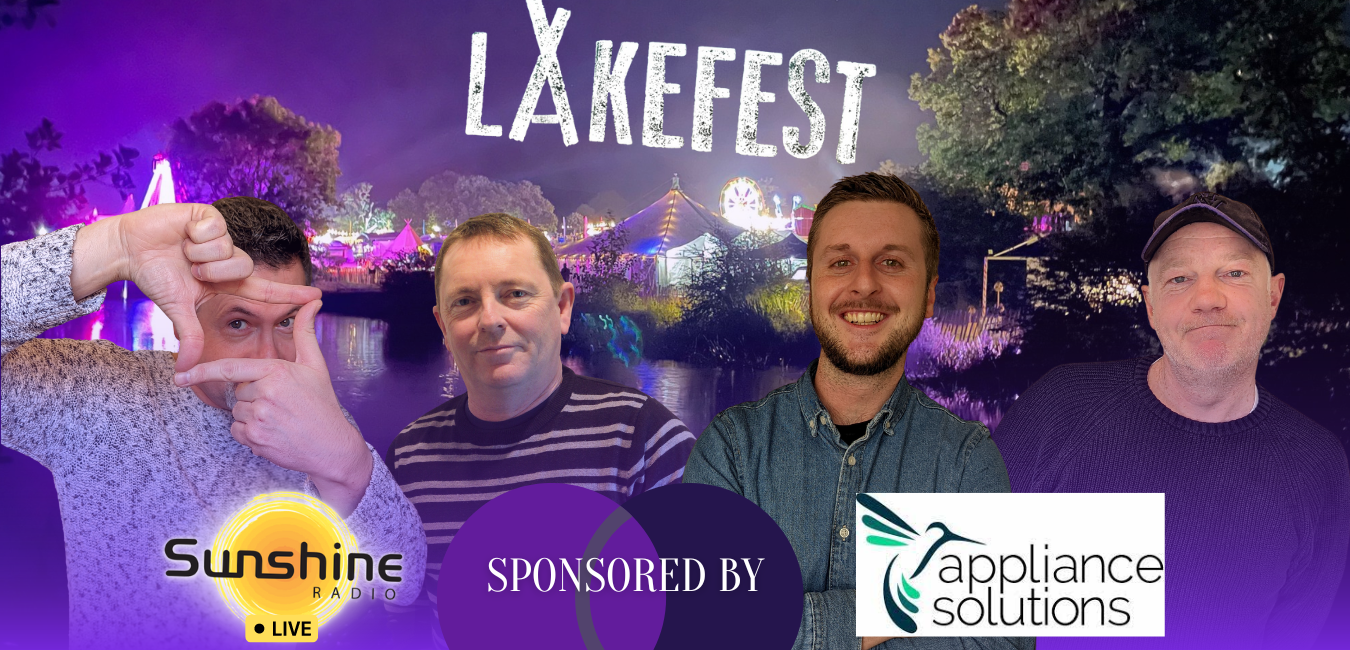 Set in the sublimely picturesque Eastnor Castle Deer Park in Hereford, LakeFest prides itself on creating a hugely enjoyable, family friendly festival where music, entertainment, family activities, fairground rides and creativity collide to produce an unmeasured Festival that will capture with hearts and minds of attendees, regardless of age.
For the first time the Sunshine Radio team will be LIVE on the Friday from our studio double decker bus in the prime location next to the stage!
We will be bringing you all the excitement, interviews and fun from one of the 3 counties PREMIER music festivals.
Sunshine Radio's Big Lakefest Weekend is kindly sponsored by Appliance Solutions Ledbury… We'll sort the Headliners for your kitchen from Fridge to Washer from the leading brands - appliancesolutionsledbury.co.uk
Headline acts this year include:
Manic Street Preachers
Supergrass
Leftfield
UB40
Join us on Friday August 12th as we bring you Nick Jones, Chris Blumer, Olle Grove and Mark Edwards LIVE from Lakefest 2022. You won't want to miss it!
Full schedule for the weekend is:
Fri 12th August
6 – 10am Breakfast (Warren)
10 – 2pm Nick Jones (On-site)
2 – 6pm Chris Blumer (On-site)
Sat 13th August
7 – 10am Breakfast (Warren)
10 – 2pm Olle Grove (On-site)
2 - 6pm Chris Blumer (On-site)
Sun 14th August
8 – 12pm Nick Jones
12 – 4pm Olle Grove (On-site)
4 – 7pm Shaun Moore (On-site)
Here is your full Lakefest line up: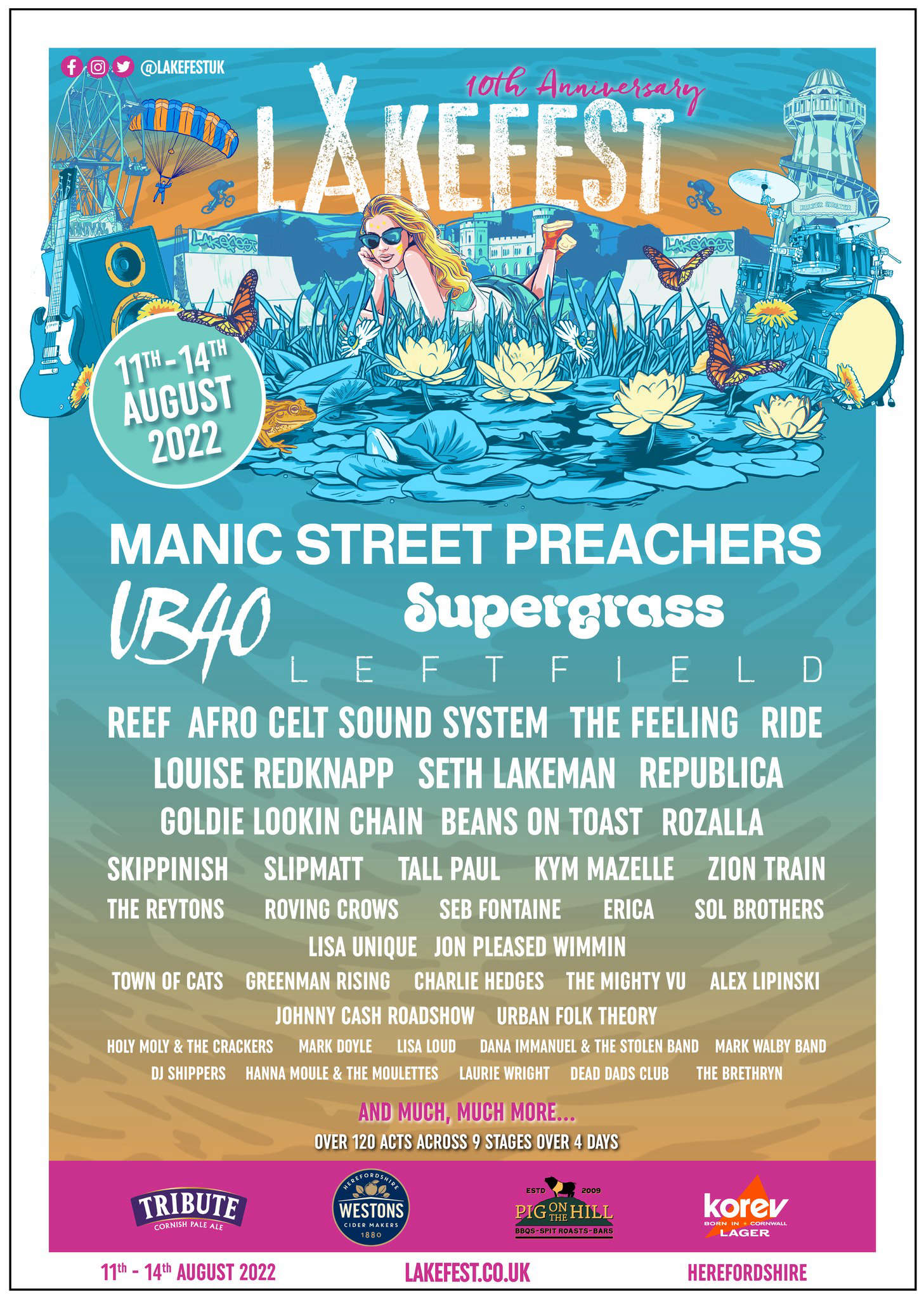 Tickets to this years festival can be purchased HERE

Hereford

Sunny intervals

High: 33°C | Low: 16°C

Abergavenny

Sunny intervals

High: 33°C | Low: 19°C

Monmouth

Sunny intervals

High: 34°C | Low: 15°C