LIVE at Wobbly Brewery for England Vs Wales for the Pre-match build up.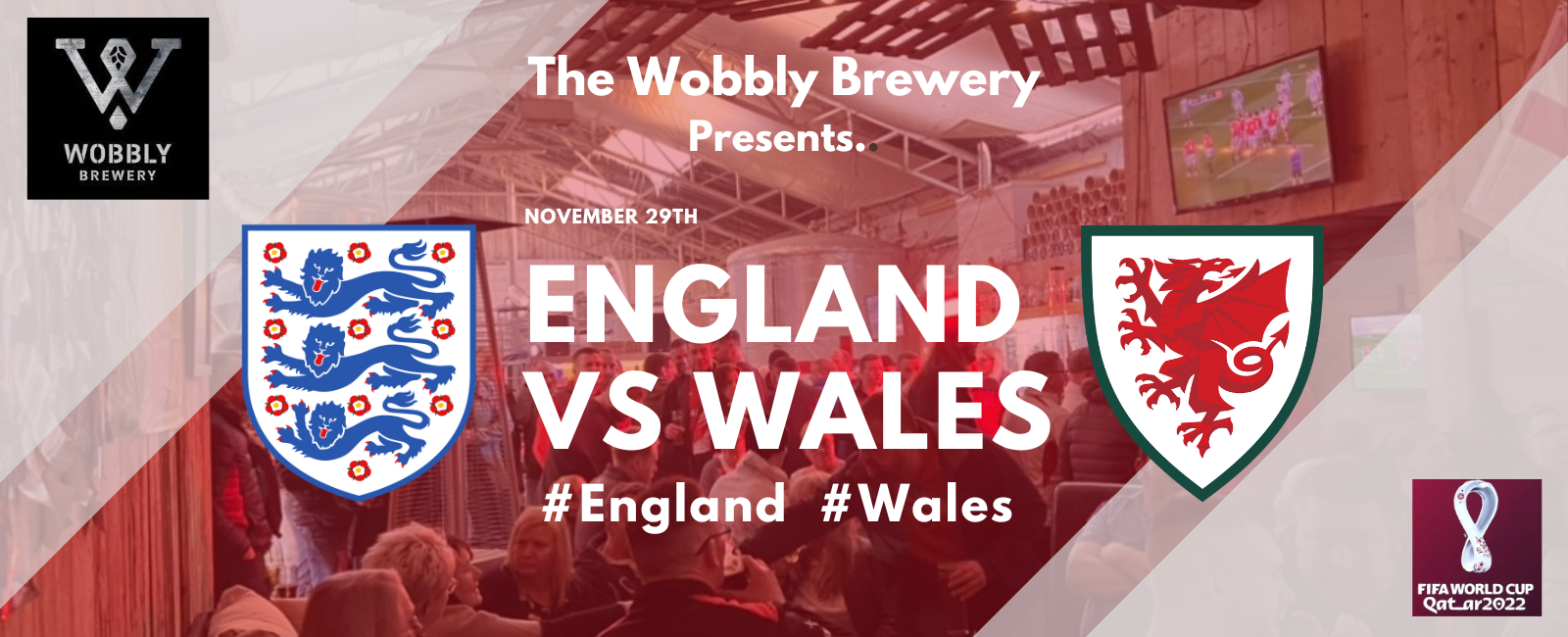 The Wobbly Brewery Co, Hereford- Craft Brewery and Events Bar
Since 2013, Wobbly Brewery have been producing the very best cask, keg and canned beers, using the very best ingredients.
The hops they use are grown around the world but primarily they're grown and harvested on our doorstep, in the Herefordshire countryside, meaning they are the freshest they can be. This approach allows them to continuously expand on their range of fine Ales, Lager & Stouts for you as customers to enjoy. Since their establishment in 2013, the company has grown significantly from selling an average of 3 brewers' barrels a week, to now rolling out 150+ barrels per week up and down the country.
Find out more by visiting: www.wobblybrewing.co

The World Cup is here and it's time to throw a Wobbly off work and join the Sunshine team for the England Wales match build up! We'll be LIVE On-Air at Wobbly Brewery on the 29th between 2 and 6pm for games and giveaways.
Catch the big match on the big screen and cash in on drinks promotions.
It's Chris Blumer and Mark Edwards at Wobbly Brewery, Beech Business Park, November 29th for England Wales in the 2022 World Cup.
Hereford

Medium-level cloud

High: 4°C | Low: -5°C

Abergavenny

Sunny intervals

High: 4°C | Low: -1°C

Monmouth

Sunny intervals

High: 4°C | Low: -3°C