Christmas Toy Appeal 2021 with Flip Out, Hereford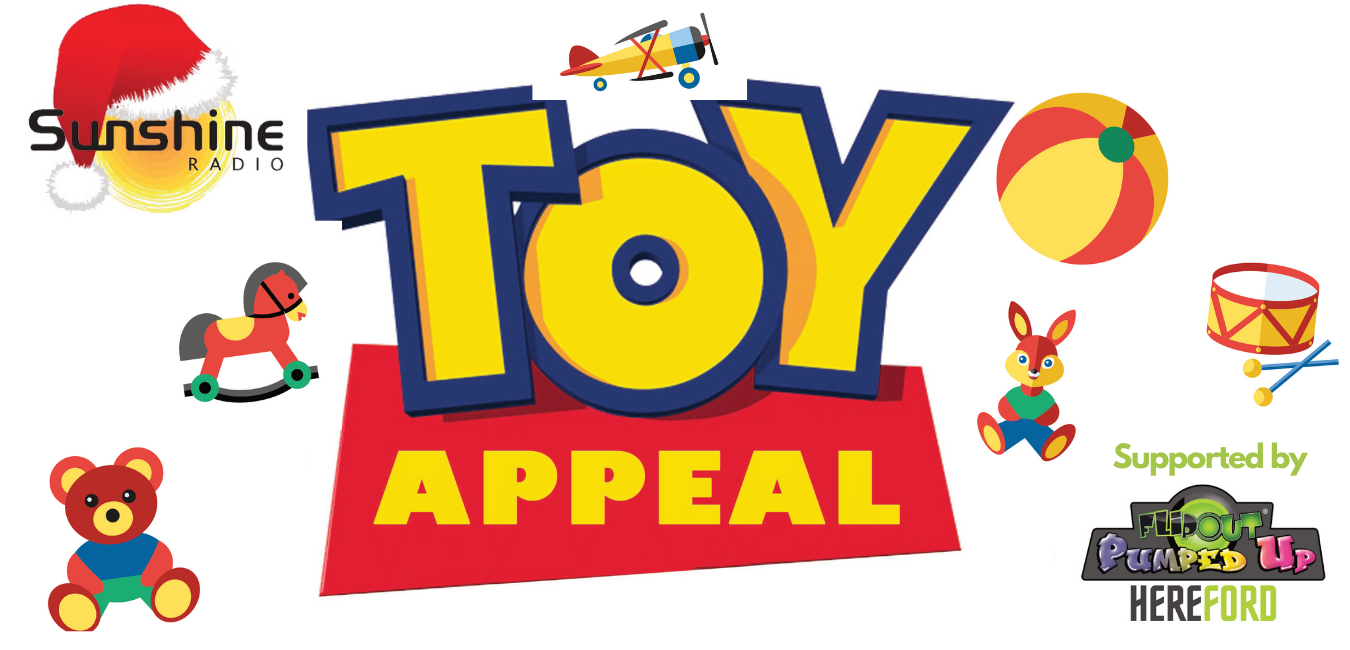 This years Sunshine Radio Toy Appeal is kindly supported by our friends at Flip Out, Hereford's BIGGEST & BEST Indoor Adventure Park.
With loads of fantastic features, the Flip Out arena has something for everyone, with loads to keep both adults and kids entertained for hours. With free onsite parking and our Flip Out cafe offering tasty food and drinks, we have everything for the perfect day out.
Give a flip- tastic gift they will never forget – gift a loved one with an amazing session at Flip out Hereford this Christmas – visit the website HERE
To receive their latest offers and discounts, fill your details below: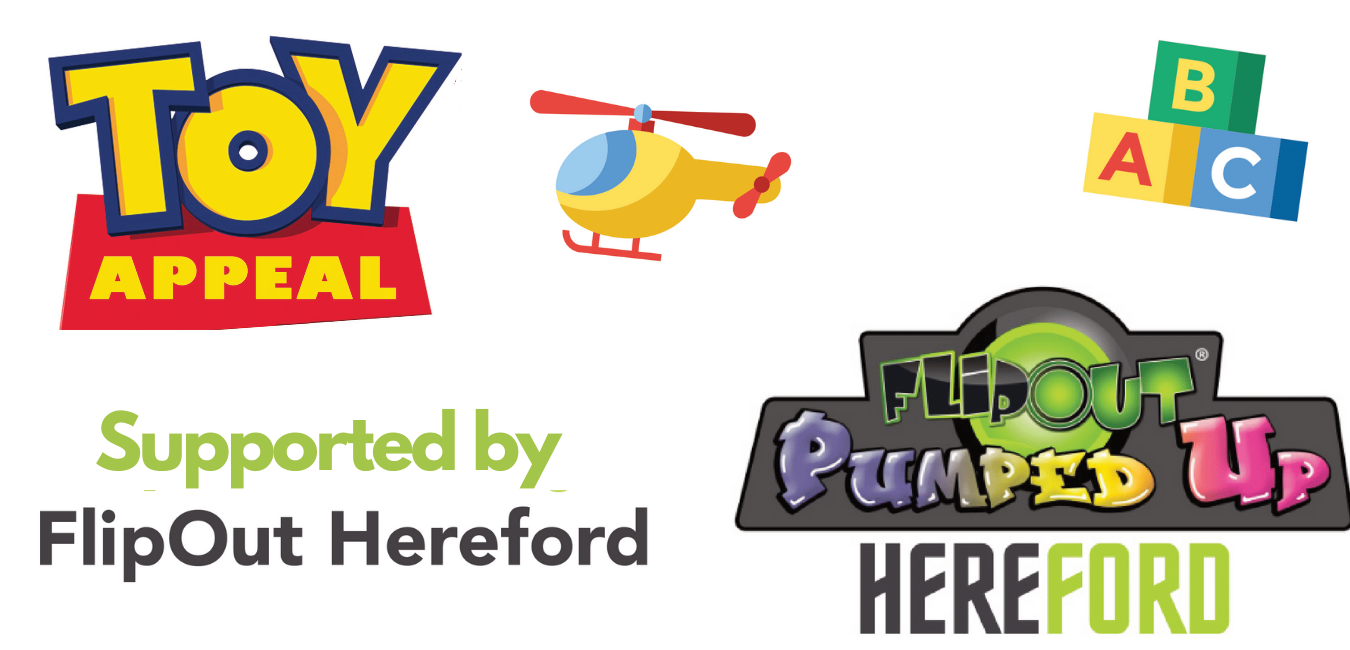 The Sunshine Radio Toy Appeal is back for 2021 and it's more important than ever.
We need your generosity for the underprivileged kids in our area this Christmas – but we also ask you to be Covid safe about the toys you buy.
So we're asking for your boxed and sealed new toys for all ages 0 to 16 years. If unsure here is a useful video below to explain more:
All toys must be boxed, and rest assured they will all go into a 72 hour quarantine before the charities place them with local underprivileged children.
Look out for the donation stations in the local stores below:
Tesco Superstore, Bewell St, Hereford

Tesco, Belmont, Hereford

Tesco Store, Orchard Ln, Ledbury

Tesco Superstore, Station Drive, Ludlow

Tesco, Tenbury Wells

Morrisons, Barons Cross Road, Leominster

Morrisons, Ross On Wye

Flip Out, Unit 21, Mortimer Trading Centre, Mortimer Rd, Hereford

Co Op Bobblestock, Hereford

Handyman House, Monnow Street, Monmouth

TCM Carpets, Laundry Place, Abergavenny

J Mart, Ashburton Road, Ross On Wye

Clifton Bingo, South Street, Leominster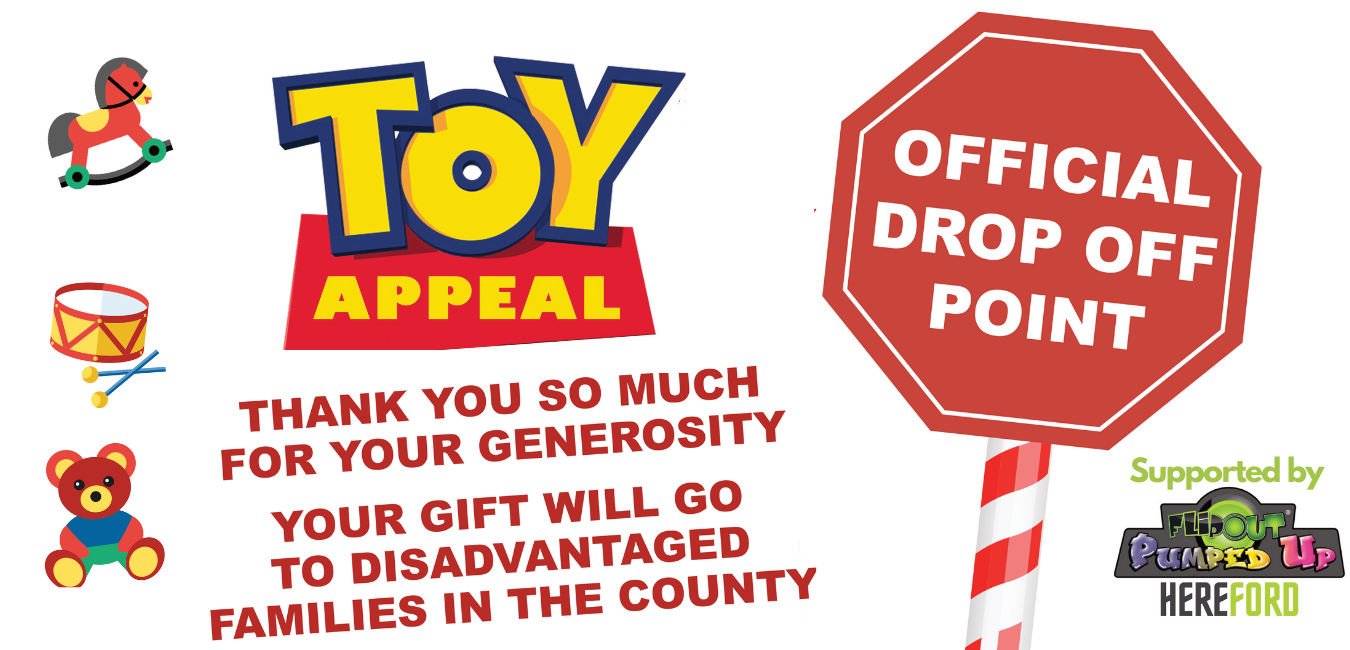 Hereford

Medium-level cloud

High: 10°C | Low: 3°C

Abergavenny

Medium-level cloud

High: 10°C | Low: 5°C

Monmouth

Medium-level cloud

High: 10°C | Low: 4°C