Christmas Toy Appeal 2019 with Co-op Hereford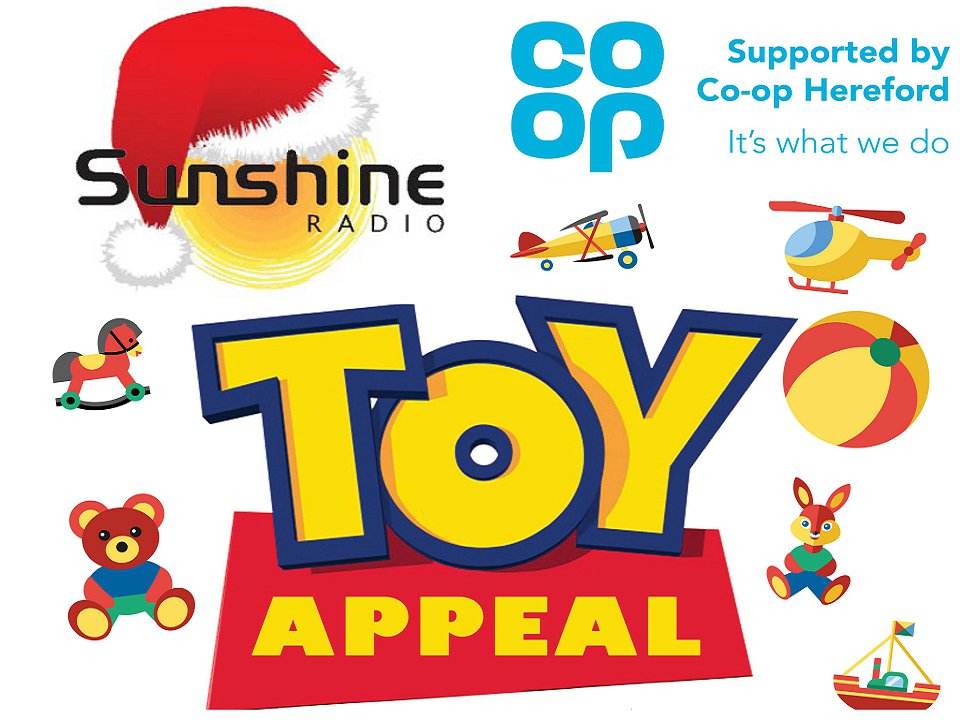 Toy Appeal 2019 supported by
Co-op Hereford - It's What We do!
The Sunshine Radio Toy Appeal is back for 2019.

While most of us look forward to Christmas there are some children for whom it is just another day. Every year there are families who through no fault of their own dread the thought of the festive season, people who can't afford to treat their loved ones and won't be sharing in the Christmas cheer.

We are looking for toys for all ages from the very young all the way through to Teenagers.
Books, art supplies or headphones are good for teens!
We do need all toys to be brand new and unwrapped so they can be sorted in categories easily on our collection days.
Toys can be left at the following donation points:
• Sunshine office – Burway Trading Estate, Ludlow
• Sunshine office – Broad Street, Hereford
• Co-op stores in Hereford are below:
- Bobblestock
- Whitecross Road
- Ledbury Road, Tupsley
• Handyman House – Monnow Street, Monmouth
• TCM Carpets – 9 Laundry Place, Abergavenny
• Appliance Solutions – Lower Road Trading Estate, Ledbury
• Clifton Bingo – South Street, Leominster
• Family Furnishings – Catherine Street, Hereford
• Baileys DIY - off J50, Ross-on-Wye
• Baileys DIY – Brecon Road, Abergavenny
• Tesco - Bewell Street, Hereford
• Tesco - Belmont, Hereford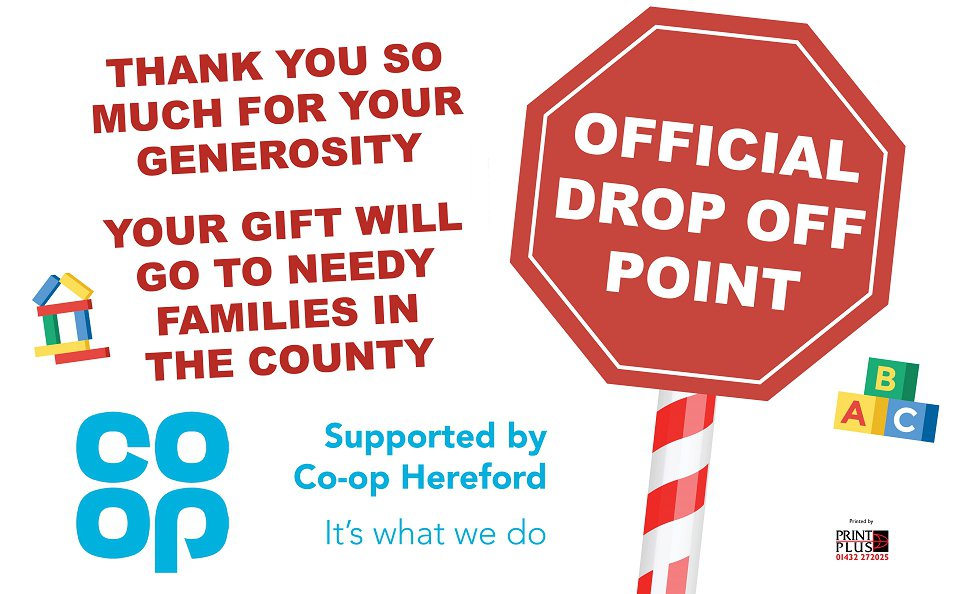 Hereford

Light rain shower

High: 7°C | Low: 2°C

Abergavenny

Heavy rain shower

High: 7°C | Low: 4°C

Monmouth

Light rain shower

High: 7°C | Low: 3°C