Job Spot

After successfully running recruitment campaigns for local business's on air, we now include all details of the jobs advertised on our website as well. If your a company wishing to recruit, see at the foot of the page how you go about doing it, and testimonials from some of the companies that have used us!
LATEST JOBS: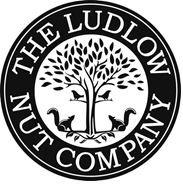 Food Production Assistant
About us….
Established in 2004 we are a SALSA accredited small, but rapidly expanding fine food company, based in Ludlow, Shropshire selling our award winning products to the retail, wholesale and food service trade and currently exporting to Europe, The Middle East, Hong Kong and Japan. This is a great opportunity to join us at an exciting time when we are arranging to move to much larger premises being built for us in Ludlow.
The successful candidate will be involved in all areas of food production. This will include ingredient preparation, weighing, mixing, baking, packing and assisting in all aspects of production, from start to finish. Good standards of food hygiene and cleanliness are essential. We need a confident, trustworthy, flexible and positive person who cares about good food, has an eye for detail and doesn't mind working hard. Full training will be provided.
Personal Qualities:
We require an individual....
with a 'can do' attitude

able to work in a fast paced environment

flexible and prepared to help colleagues in a willing and positive manner

able to follow recipes accurately, understanding food production to a high standard

able to maintain high levels of personal hygiene/food hygiene

able to keep records and understand traceability and basic Hazard Analysis and Critical Control Points (HACCP) principles

able to work in a team and on own initiative without supervision

able to work under pressure (often to deadlines)

with a good level of physical fitness as this role will be very active and requires lifting weights of up to 25kg

able to produce work to a high standard in a controlled and hygienic manner
Working week:
37.5 hours: Mon - Fri 8.30am-16.30pm
Salary:
Financial package to be agreed with the successful candidate
Contributory Pension Scheme
Holiday Entitlement 20 Days plus statutory bank holidays
Interested?
Please send full CV to helen@ludlownut.co.uk
-------------------------------------------------------------------------------------------------------------------------------
Why use Sunshine for your recruitment?
" We successfully engaged 2 people with Sunshine"
Truly UK 2017
" We filled our position within 2 weeks thanks to Sunshine"
Wicked Car and Van Hire 2017
" We always use Sunshine for our recruitment needs"
WM Stewardson Kitchens, Bedrooms & Bathrooms
2017
FOR INFORMATION ON USING SUNSHINE RADIO TO MEET YOUR BUSINESS RECRUITMENT NEEDS EMAIL:
simon.perry@sunshineradio.co.uk
Hereford

Heavy Rain

High: 10°C | Low: 4°C

Ludlow

Heavy Rain

High: 9°C | Low: 4°C

Abergavenny

Heavy Rain

High: 10°C | Low: 4°C

Monmouth

Heavy Rain

High: 10°C | Low: 5°C